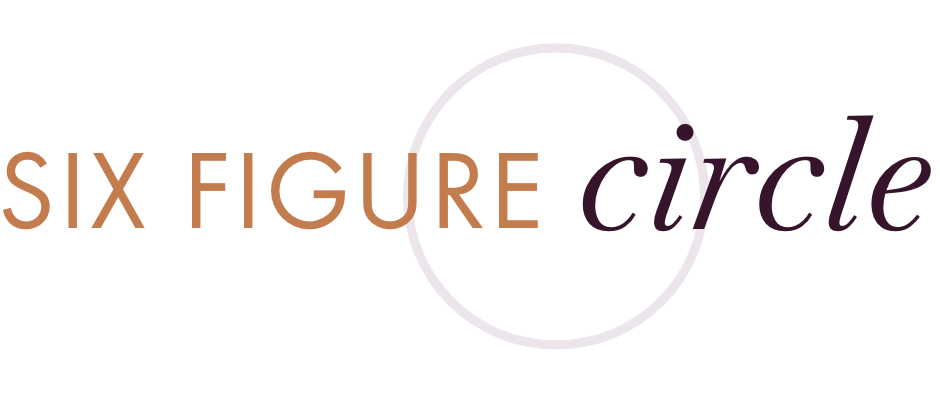 The program for soul-led coaches, creatives & consultants at 10k+ months ready to scale.
You're on the incline, and there's no slowing you down. You've built an incredible business built on passion, dedication and hard work, and you're ready to scale so that you can create the work and life you MOST dream of.
What's more, you know that what's gotten you here isn't necessarily the thing that's going to take you to where you want to go next.
You need a strategy for scale, a sisterhood of women in it with you, and a coach who knows what it's like to serve at this level.
This is your invitation to apply for Six Figure Circle.
Why was this created? Because after running the Swift Marketing Mastermind for 2.5 years, I've recognised that there's a gap in our business to serve those who have built to six-figures and want more bespoke, tailored information, support, and coaching.
This is it.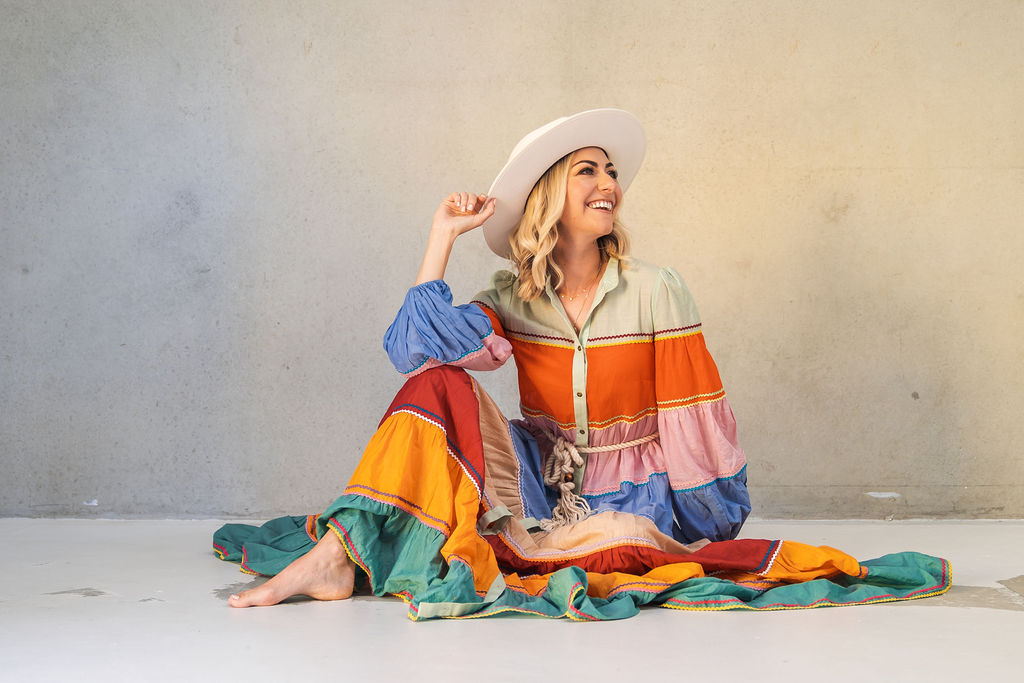 You're on the incline, and there's no slowing you down. You've built an incredible business built on passion, dedication and hard work, and you're ready to scale so that you can create the work and life you MOST dream of.
What's more, you know that what's gotten you here isn't necessarily the thing that's going to take you to where you want to go next.
You need a strategy for scale, a sisterhood of women in it with you, and a coach who knows what it's like to serve at this level.
This is your invitation to apply for Six Figure Circle.
Why was this created? Because after running the Swift Marketing Mastermind for 2.5 years, I've recognised that there's a gap in our business to serve those who have built to six-figures and want more bespoke, tailored information, support, and coaching.
This is it.
6 Figure Circle is for you if:
You're already earning $10k+ months and want to keep scaling to $200k - $700k cash per year.
You're beyond proud of the success you've created, but you know there's so much more to come and want to start stacking your offers, building up your income streams and creating more consistent recurring revenue.
You're committed to being a thought leader in your field, and ready to own that title fully so that you can evolve beyond the tipping point and generate a consistent stream of clients your way.
You know the way forward is with a rock-solid team and consistent systems. You're ready to double down on your operations so that you can be the CEO you've always wanted to be.
You have a big vision and mission that extends beyond getting rich. You know you can build a business that generates amazing money, AND a life of freedom, choice, enriching experiences, giving back and so much more. It's time for abundance like never before.
If we haven't met before:
Hi, I'm Ellie,
I built to six-figures in my first full-time year of business, and then quickly realised I had the opportunity to serve in a much bigger way if I got out of my own way.
That looked like evolving my 1:1 model into a Mastermind structure, stacking lower priced courses, and building a brand that continues to attract clients and sell out programs on repeat.
What's more, I've been a company culture I'm immensely proud of, a life I love and never knew was possible for me, and have helped my clients generate results time and time again.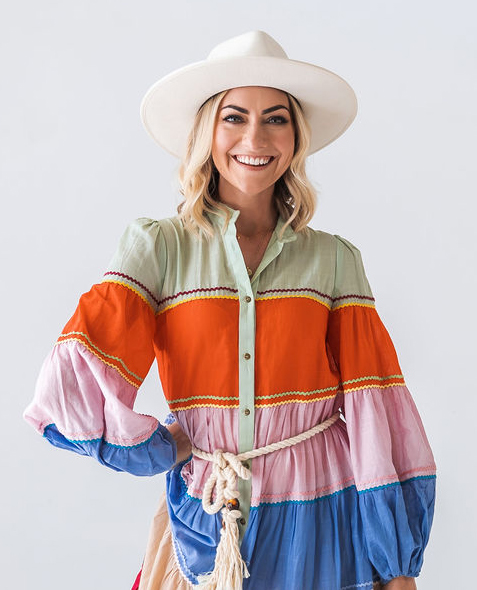 In 2021 we had a $1M sales year, after 3.5 years in business, and have continued to grow. More importantly, my clients have built 6-figure, multi-six and 7-figure businesses doing work they love, and creating a ripple of impact throughout the world.
You're already doing this too, and you're hungry for more.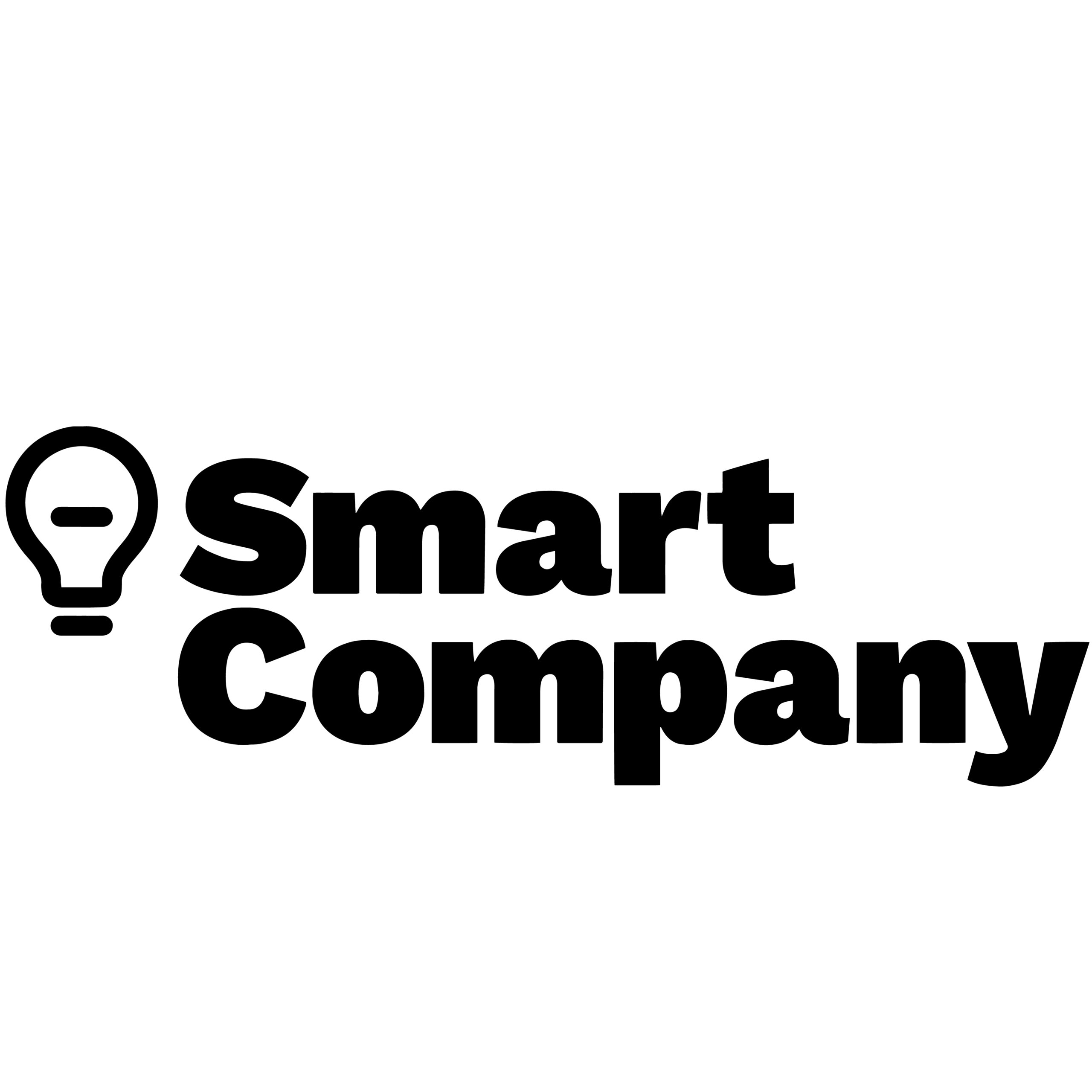 6 Figure Circle was created, gratefully, upon client request.
I've been running the Swift Marketing Mastermind for 3 years and have often had clients come through multiple times.
After clients experiencing the results of building 6 figure businesses and asking, "what's next?" I knew I needed to create a 'next tier' mastermind. One that specifically supported my clients who are experiencing '6 figure challenges' and ready to scale to multi six figures and above.
The 6 Figure Circle is the Mastermind I personally wish I'd had when I was at this level of business, and ready to build to build to a million dollars and beyond.
I've had the pleasure of having Ellie in my business and life for the last two years – and in that time my business has grown beyond what I could have imagined. When we started I was really just cutting my teeth in the online business world, and Ellie has helped me jump from a local business to scaling and growing an online business.
Together we've launched programs, huge online events and evolved my clients from 100% local to 90% online, spread across the world. It's changed the trajectory of my business – and I couldn't have done it in the way I did, as fast as I did, without Ellie.
She's a skilled strategist, she has all the marketing tools and techniques but most importantly she see's you where you're at and hold you in that, while also calling you forward to the version of yourself that you're capable of becoming. Even just thinking about this makes me so emotional – having Ellie to guide me through that has been so phenomenal. She brings so much heart to all her work, more than any I have seen elsewhere.
I didn't even see the sales page for the Mastermind – there was never a question for me that this was right. The community she has attracted, these women see you and support you. They help push you forward and help you do better in the most loving and supportive way.
It has been the most beautiful experience. It has been a game-changer and it's priceless.
If you are in a position where you have the foundations set, you are ready to go to the next level, surrounded by a community of supportive women, then I couldn't think of a better person to do that with than Ellie.
I knew working with Ellie in this Mastermind was going to be incredible, but I honestly achieved so much more than I imagined. As a new mum, I would never have thought I'd be scaling my business at the rate I have been through this Mastermind. Ellie is an absolute lightbeam of a coach and mentor – she will help you clarify your magic and beam it out into the world in a way that feels authentic, soulful and incredibly empowering.
I sold 20 spots in my group program, launched my first high level premium group offering and had my first 5-figure launch. Overall, my business has just expanded in the most beautiful way – I grew my community, my email list, my Facebook group, my income – all without the hustle and grind. Ellie has shown me how to work smarter, not harder, and achieve more with ease.
It is incredibly empowering to be held and supported by other like-minded, high vibe women in a group setting like this. I have absolutely loved every aspect of this Mastermind – Ellie, my fellow SMM-ers, the group calls, the trainings, the ongoing support, the sisterhood, absolutely everything.
I wholeheartedly recommend the Swift Marketing Mastermind to anyone who wants to grow and scale their business and uplevel in every way. There is absolutely no question that this has been the single best investment I've ever made in my business.
I achieved so much more that the reason I signed up.
I really loved the support and accountability, and Ellie's ideas and vibe and I feel like she believes in me and my business possibly even more than I do.
During the mastermind I had by biggest sales month ever of $88k, as well as my biggest sales day ever of $11k. I also had my biggest revenue month ever!
I am truly feeling like a CEO. We have better organisation, better systems, better staff. I feel in control and also like I can open myself up to days off and even longer periods of time off and the business can survive.
I've created better boundaries with myself, biz partner (husband) and staff and clients.
I loved the group coaching. The community has been so great. I miss them. It's been great getting to know other business ladies and make friends.
I would recommend this mastermind, 100% YES!!!!!!
Say no more Ellie, I'm ready for this.
What do you get inside 6 Figure Circle?
2 x 90 Minute Group Coaching Calls With Me (Ellie) Every Month in Pods of 10 or less ($12,000 value)
This is your opportunity to share where you're at and receive hot-seat coaching from me on the exact personalised steps to move forward next. We'll cover everything from marketing, strategy, mindset, launching, soulful sales, and so much more. You'll also learn from your incredible Mastermind sisters – their wins, action steps and strategies recommended for their businesses. The impact of these group sessions? Powerful beyond measure.
Monthly Live Trainings with Ellie ($9,000 value)
A Live call where Ellie will take you through a component of the Strategy, Marketing & Mindset required to help you build a six-figure business
2 x 50 min 1:1 Coaching Calls With Me (Ellie)
To set your 90 day goals and define your bespoke strategy, you'll receive 2 x 50 min 1:1 calls with Ellie across the mastermind (during Month 1 and Month 4).
4 x 50 min 1:1 calls with one of our incredible 6 Figure Circle Support Coaches ($6,000 value)
For the bespoke, personalised support that is unique to you and your business. You'll be coached by one of my incredible 6 Figure Support Coaches who teach and coach on all aspects of the Swift Marketing Method®
A Full Day Virtual Retreat Experience ($3,000 value)
A virtual day retreat to go all in and create an opportunity for a full business immersion (with the uplevels to match!)
Your Copy Reviewed Each Fortnight ($5,000 value)
​​Got a sales page you're not sure about? A new funnel? My team review your content for you 1 day per fortnight to ensure it hits the mark for your unique target audience.
A Monthly Group Call with My Online Business Manager & Tech Guru ($4,000 value)
Stuck on a tech question? Unsure how to automate a process in your business? Each month you'll have the opportunity to speak with my OBM and tech guru, Nivek Harrison, to get support for your unique biz (and get a sneak peak at our systems and processes along the way!)
A Community of Likeminded, Incredible Women (Priceless, and Game-changing Beyond Measure)
This mastermind experience is so much more than just having me in your business and learning from me. It's also about the incredible women you will have in your corner with you to learn from, cheer you on and share your experiences with.
Swift Marketing Method Resource Library access for LIFE ($12,000 value)
Want access to my entire library of resources to build and scale your business across both Swiftmind & Six Figure Circle? Now you can. You'll receive access to my training vault across the two programs, hours of business-building content and resources to scale your business, and interviews with my own Circle of Influence. This in itself is huge value.
Daily Coaching in a group Slack Channel ($12,000 value)
Each week we share a Slack Channel thread where you have the chance to ask a question a day, should you need to, so that you can keep moving your business forward and taking action.
An Accountability Buddy (Game-changing)
There's something extra special about having a built-in biz bestie to keep you accountable at every stage. You will be paired with a buddy so that you can double your chances of success.
Over $67,000 worth of value.
For you, after your application is accepted, this experience is yours for a $500 deposit plus $1,584 USD per month ($9,999 USD in total).
Why so much less than the value included?
Because I know monthly payments need to be accessible at this stage of business, and while this price point is likely still a stretch, it's far more achievable than making this a price point that completely prices most people out of the market.
I want you to succeed, and I want to help you to make it happen. Let's do this.
October 2023
Secure your place with a deposit of
$500 USD
Followed by $9,499 USD Paid in full OR 6 x monthly payments of $1,584 USD.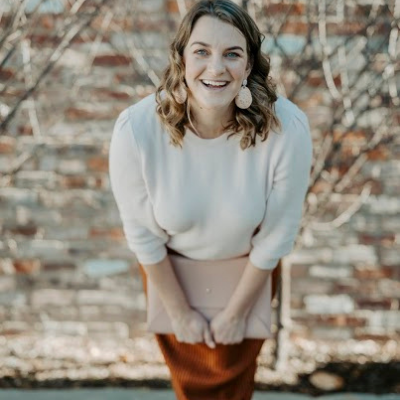 I joined the Swift Marketing Mastermind because I was in a business rut and know I do my best work and that my business always grows when I'm working with Ellie.
Ellie is so warm and caring but she's also incredibly energising. I feel like I can be my true self with Ellie and don't need to pretend to be a certain type of business women.
Every year I have worked with Ellie I have tripled my profits to the point where I am now doing $10k months of PROFIT!
The Swift Marketing Mastermind is jam packed with value. I'm still using it regularly and will refer back to it again and again.
I can't really describe in words how nurturing and transformative the experience has been for me. The value is unbelievable.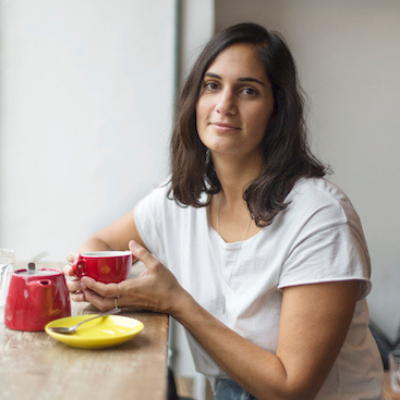 My business had been growing consistently over the past few years, but I knew this was a time to expand and up level.
Ellie has an incredible capacity to hold space for the group while supporting each of us individually with such grace and in depth expertise. I never expected to get SO MUCH support in those calls and found it game changing to also learn from the questions of everyone else.
I had the most successful six-months in my business. I saved £10k for my maternity pot (meeting my goal), I had a fully booked group program, fully-booked out my 1:1 coaching, I launched 2 courses in 6 months and created one additional evergreen program.
It's one of the best investments I've ever made in myself & my business. And the results are pretty much immediate.
Just thank you. For everything. You have made this time (pre maternity leave) even more expansive and special than I thought possible!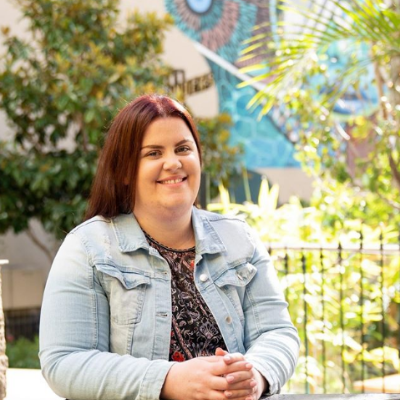 There is nothing not to love about working with Ellie. Not only is her business knowledge second to none, but what sets her apart is the care and support she shows her clients. To have someone like Ellie in your corner is invaluable. For me the added bonus was being surrounded by all the other amazing women who I didn't realise I needed in my life. To have the support of Ellie AND these women is the equivalent of having an entire cheerleading team behind you.
During my time in the Mastermind I was able to establish a steady stream of clients. I published my first freebie and grew my email list from 0 to over 140 in 4 months. I hit a $6k month 5 months into my business. With Ellie's guidance I have been able to pivot my business and develop services that attract clients more aligned with my new vision. I am so excited to apply everything I have learnt across my business now and well into the future.
My mind told me that I didn't belong in the Mastermind and that I wasn't ready, but having Ellie believe in me has helped my confidence immensely. I have felt the support of Ellie and the other Masterminders every step of the way. You never feel alone and it's pretty powerful to be a part of.
I remember reading the sales page for the Mastermind and seeing the inclusions and the value of the course and thinking wow, but I can say without any doubt in my heart or in my mind – a number value cannot be placed on this experience. Not only do you get all of Ellie's magic and knowledge, you get access to her circle of influence and join a collective community of women that is next level amazing.
The Swift Marketing Mastermind is the best investment you will ever make in yourself and your business. The knowledge, the confidence, the growth and the relationships that you will gain will pay back that investment over and over again. You might not think you are ready, but Ellie will meet you where you are at and guide you along a magical journey that will help you to build a business that is uniquely yours.
I couldn't recommend The Swift Marketing Mastermind enough. there is nothing quite like it.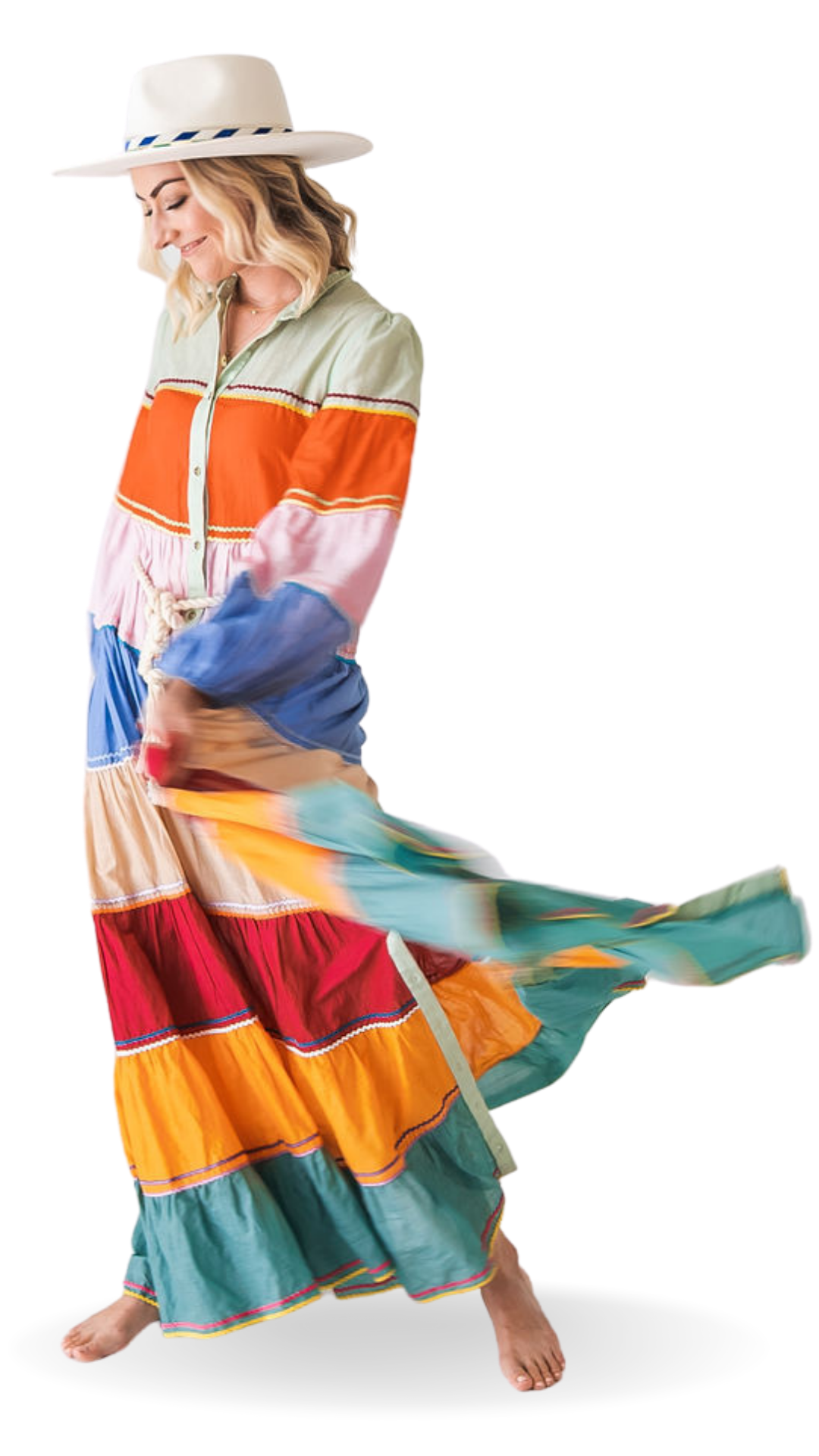 The Official 411 on Ellie
Ellie Swift is a Business Mentor for high-performing women who are ready to build soul-led, intentional and profitable online businesses.
Using her signature Swift Marketing Method, Ellie helps coaches, creatives & consultants connect with their customers, shine online, and create life-changing results (for both themselves & their clients).
Ellie spent a decade working in marketing in London, Sydney, and Perth, achieving her goal of Head of Marketing Strategy by the age of 28 before making the transition into her business. She has built a 7-figure business in 3 years and has supported her clients as they've built 6, multi 6 and 7-figure businesses, created six and multi-five figure launches, tripled their income and completely transformed their businesses (and lives!) through both mindset and marketing.
Ellie's mission is to support soul-led women to experience the lives they dream of through entrepreneurship.
Haven't hit the 'Sign up' button yet but still reading? I get it.
I understand that coaching is an investment, and one that can often feel like a stretch. I've felt that every time I've brought on new support in my business, so I truly know how you feel.
I also know that I would never have grown without these investments, and it's from those uncomfortable, stretchy places that all the goodness and growth has stemmed from in my business.
For me, I had to trust myself and decide that my success was inevitable. I want to invite you to give yourself that same level of trust and belief. I know (deep to my core) that is where the results come from.
Ask yourself this – if not now then WHEN?
Got questions? I've got the answers!
When does the Mastermind start?
The October 2023 round commences from 2 October 2023.
When are the live coaching calls held? (I'm not in Australia)
Our masterminders come from all corners of the globe, including Europe, the UK and US. For that reason, we currently offer the following call times to select from:
Tuesdays 11am AWST
Thursdays 7am AWST
(Please convert to your relevant timezone – we recommend this tool).
What if I don't like it? Do you offer refunds?
I'd be very surprised if that happens. I've poured my heart into this and included content I KNOW works. I do not offer refunds for this mastermind – I fully stand behind all the incredible value within this course and I'm here 100% to help you go to the next level within your business. Part of you being able to do that is to make a commitment that you're all in on this with me. So, are you with me?
Are results guaranteed?
I know you likely know this already, but it's important to state it a few times: no I cannot guarantee your results. The case studies you see here are from clients who have done the work and shown up for themselves.
If you want to succeed, this will be required of you. Sometimes results can also take longer, which can be for many reasons, but know that what you learn in this experience will be information you cannot unlearn, and will support your business for life.
How much access do I get to Ellie in this program?
In short: a lot. I am the Lead Coach in this Mastermind. You'll receive 2 x 1:1 coaching calls with me, and I also coach the fortnightly pod calls, I run the trainings, and I'm in the Slack channel throughout the week.
Is there a payment plan for 6 Figure Circle?
There sure is! You can secure your place with a $500 USD deposit now, with remaining 6 monthly payments of $1584 USD starting in September 2022.
Do I get any 1:1 support in 6 Figure Circle?
You sure do! I know that's something that is really important and missing from so many masterminds, so I offer: hot seat coaching on every group call, monthly 1:1 calls with our support coach, not to mention your questions answered within Office Hours and the Slack channel.
What are your qualifications and experience?
I have a Bachelor's Degree in Mass Communication at Curtin University, Western Australia, and am also a Certified Life Coach & Trainer with the Beautiful You Coaching Academy. I've worked for a decade in marketing agencies in London, Sydney and Perth (most recently as Head of Marketing Strategy for a private agency). I also built my own six-figure business in under a year – which has since scaled to over a million dollar business – and have worked with thousands of clients in my time as a Business & Marketing Coach.
October 2023
Secure your place with a deposit of
$500 USD
Followed by $9,499 USD Paid in full OR 6 x monthly payments of $1,584 USD.
©2023 Swift Ventures Pty Ltd | PRIVACY POLICY
We acknowledge the Whadjuk people of the Noongar Nation as the traditional owners of the land where Swift Ventures is owned and primarily operated from. We pay our deepest respect to Elders – past, present and emerging.