The mastermind to take your business to 6-figures and beyond.
The mastermind to take your business to 6-figures and beyond.
I see you, lovely lady.
You're working nights. And pouring every ounce of yourself into your business to make your dreams a reality.
You have your website. Some clients. But you don't have a system, or a constant stream of people reaching out to work with you yet.
You've heard there's a 'secret', and you've tried damn hard to find out what it is. Facebook? Pinterest? Advertising? HALP!
You've considered giving up. Twice… just today. But you don't…because there's an inner knowing that you're being called to this business for a REASON.
You have a vision bigger than you.
And you've decided you're ready to go all in.
I see you, lovely lady.
You're working nights. And pouring every ounce of yourself into your business to make your dreams a reality.
You have your website. Some clients. But you don't have a system, or a constant stream of people reaching out to work with you yet.
You've heard there's a 'secret', and you've tried damn hard to find out what it is. Facebook? Pinterest? Advertising? HALP!
You've considered giving up. Twice… just today. But you don't…because there's an inner knowing that you're being called to this business for a REASON.
You have a vision bigger than you.
And you've decided you're ready to go all in.
Imagine having…
✨ A business that created consistent sales and income. A business where you felt like you had a PLAN, and you knew what you were doing (at least 90% of the time!)
✨ A business where you aren't worried about what your next month will look like, because instead you've created a strategy that allows you to forecast & know the $$$ are coming your way.
✨A business that fully financially supports you. One where you're making five-figure months consistently.
✨ A business where you don't feel frightened by ANY aspect of sales, visibility, marketing or showing up online. You've done the work, and you know the daily action to take.
✨ A business where you AREN'T reliant on ONE way of generating leads. You have your eggs in multiple baskets and feel supported and able to consistently thrive.
✨ A business where you knew that you were SUPPORTED by women who have walked this path before, and are currently walking alongside you.
Does that sound like the business for you?
I'm Ellie,
and I'm living proof that when you decide your success is a non-negotiable, it can all happen faster than you think.
Just over two years ago I was sitting in a corporate office and DREAMING of working with coaching clients full-time. I just had no idea how I was going to get there.
I knew I was meant for so.much.more (hello, fire in my belly!) but I didn't know the exact steps I was supposed to take. I threw myself in the deep end of doing #allthethings , didn't hire the right support, and allowed pride to get in the way in my bid to succeed. I burnt out. I experienced adrenal fatigue, got glandular fever, and spent my days trying to keep up – not the road I want you to take.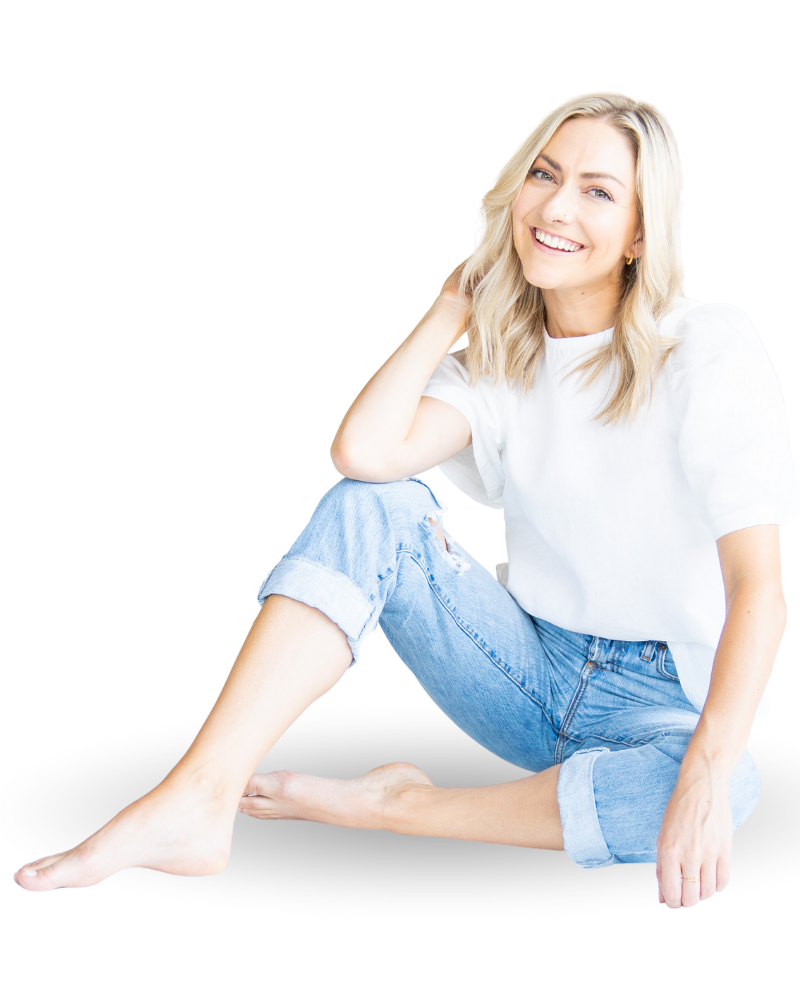 But once I overcame this, my business started to thrive…
In the last 12 months, my business has completely transformed. What changed? I called in the right support of the women that have walked before me.
In doing so I'm now earning more than eight times what I did in my corporate job, and am serving so many women to do the same. I'm travelling more than I ever have, working my own schedule and feeling deeply fulfilled every day.
I want this for you too. So, so badly.
And here's where I want to be completely honest with you:
I WISH this Mastermind had existed before I created it in 2019.
I'd personally searched for a mastermind that was built to help me get the real results I wanted (instead of doing more things that result in burnout).
I was looking for a mastermind that…
✨ Was no fluff, all information + results focused and supported me to take inspired, consistent action.
✨ Had coaching support from the facilitator (rather than a program where you work solely with support coaches and don't actually get coached by the business owner!)
✨ Only included a small number of guest trainers (so that I was able to build momentum from working with someone who was invested and had a deep understanding of MY business). Not a bunch of free content that I could otherwise find online.
✨ Attracted high vibe, committed, high-performing, heart-centred women to brainstorm with, learn from and thrive with.
✨ Wasn't built around cookie-cutter solutions, but rather was led by someone who listened to me and was in MY corner as I built my unique business. Someone that could give me a process to follow that actually made sense to ME.
The Swift Marketing Mastermind is the exact mastermind program I spent more than 12 months searching for, and had never been able to find.
And now I've created it for you.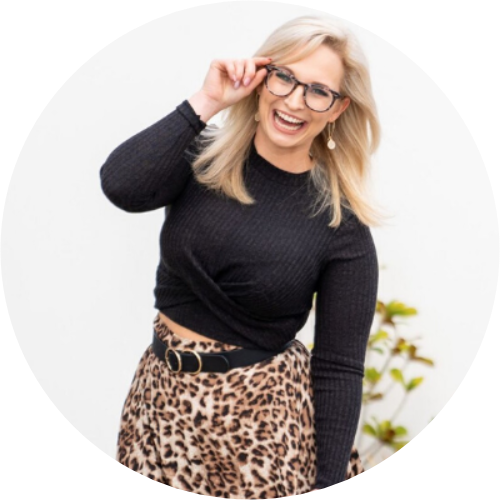 I've honestly never felt so supported by a coach before.
Ellie helped me make BIG business decisions in a way that felt really aligned & simple. She really knows her stuff & it's obvious she has years of experience. She's a total pro.
This mastermind is PACKED full of content for women at any stage of business. The content is UNREAL and Ellie leaves no stone unturned. I have no doubt that anyone who needs assistance with marketing or launching a new service would find everything they needed right here to set them up for success. Ellie has thought of everything.
Ellie really helped me to see that when it comes to business, I'm in control & gave me confidence that I could do it my way.
I would 1000% recommend joining this Mastermind.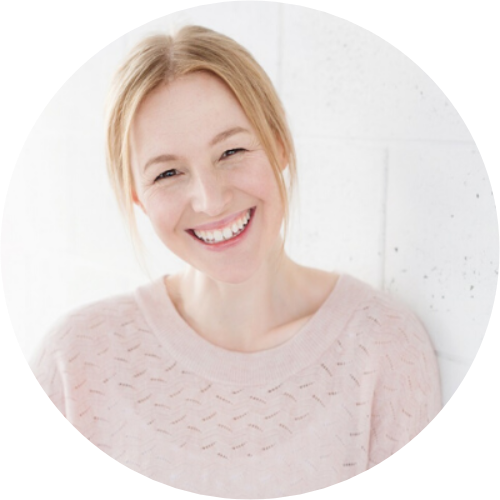 I felt cared for, seen and held as I stepped into elevating my mindset, my strategy and my business. I loved that Ellie has such a keen intuitive sense and would (lovingly) call me out on my BS but would also encourage me to keep tuning in to my inner leader.
Ellie is not only a marketing magician but an incredibly gifted coach, big-hearted human and demonstrates in everything she does that you can be kind + generous and also incredibly successful. She walks her talk and she's a wonderful mentor, role model and cheerleader.
During the mastermind I doubled my email list, created a course and had the biggest launch ever in my business (previous biggest launch was around $1k, this one was $8k), tuned back into the joy, started showing up on video, and grew my podcast with some incredible guests and community. So much goodness.
Working with Ellie has shown me that I absolutely have the capacity to earn great money in my business by sharing stuff that I'm passionate about and that people want. I'm actually struggling to capture how transformative, supportive and empowering this experience has been!
I've had the pleasure of having Ellie in my business and life for the last two years – and in that time my business has grown beyond what I could have imagined. When we started I was really just cutting my teeth in the online business world, and Ellie has helped me jump from a local business to scaling and growing an online business.
Together we've launched programs, huge online events and evolved my clients from 100% local to 90% online, spread across the world. It's changed the trajectory of my business – and I couldn't have done it in the way I did, as fast as I did, without Ellie.
She's a skilled strategist, she has all the marketing tools and techniques but most importantly she see's you where you're at and hold you in that, while also calling you forward to the version of yourself that you're capable of becoming. Even just thinking about this makes me so emotional – having Ellie to guide me through that has been so phenomenal. She brings so much heart to all her work, more than any I have seen elsewhere.
I didn't even see the sales page for the Mastermind – there was never a question for me that this was right. The community she has attracted, these women see you and support you. They help push you forward and help you do better in the most loving and supportive way.
It has been the most beautiful experience. It has been a game-changer and it's priceless.
If you are in a position where you have the foundations set, you are ready to go to the next level, surrounded by a community of supportive women, then I couldn't think of a better person to do that with than Ellie.
I knew working with Ellie in this Mastermind was going to be incredible, but I honestly achieved so much more than I imagined. As a new mum, I would never have thought I'd be scaling my business at the rate I have been through this Mastermind. Ellie is an absolute lightbeam of a coach and mentor – she will help you clarify your magic and beam it out into the world in a way that feels authentic, soulful and incredibly empowering.
I sold 20 spots in my group program, launched my first high level premium group offering and had my first 5-figure launch. Overall, my business has just expanded in the most beautiful way – I grew my community, my email list, my Facebook group, my income – all without the hustle and grind. Ellie has shown me how to work smarter, not harder, and achieve more with ease.
It is incredibly empowering to be held and supported by other like-minded, high vibe women in a group setting like this. I have absolutely loved every aspect of this Mastermind – Ellie, my fellow SMM-ers, the group calls, the trainings, the ongoing support, the sisterhood, absolutely everything.
I wholeheartedly recommend the Swift Marketing Mastermind to anyone who wants to grow and scale their business and uplevel in every way. There is absolutely no question that this has been the single best investment I've ever made in my business.
This is your opportunity to share where you're at and receive hot-seat coaching from me on the exact personalised steps to move forward next. You'll also learn from your incredible Mastermind sisters – their wins, action steps and strategies recommended for their businesses. The impact of these group sessions? Powerful beyond measure.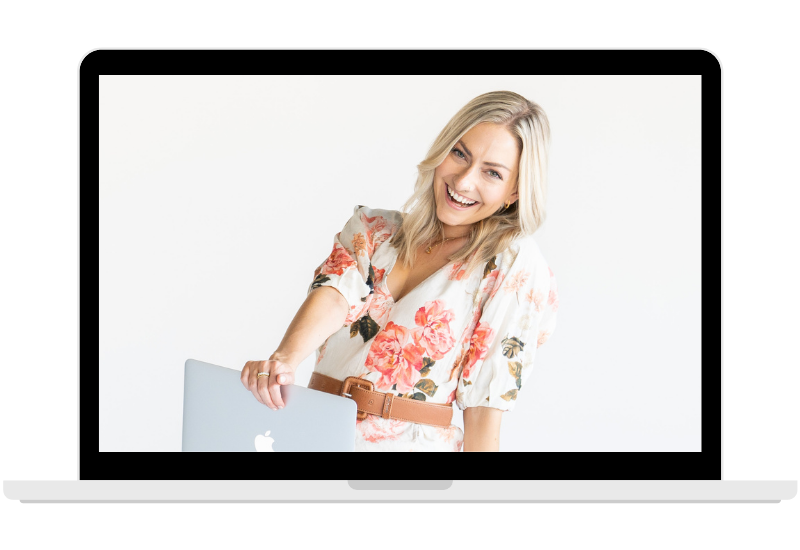 MODULE 1
Master Your Mindset + Set Your Vision
Create a rock solid mindset as well as a value ladder and incredible sales page to have your belief stronger than ever and more clients saying yes than ever before.
MODULE 2
Create Incredible Visibility
Let's get you shining online! We get clear on your platforms of choice and your content strategy to show up, increase your visibility, engagement and impact (all with a hefty dose of mindset tools to support the process).
MODULE 3
Soulful Sales for 1:1 Work
Develop your online sales journey, your strategy for lead generation and list-building, and learn how to host authentic, soulful discovery calls that help you convert your dream clients (resulting in a win:win for you both!).
MODULE 4
Launching For Courses + Groups
Craft your digital course, learn how to sell for groups & courses, and step through my launch formula so that you can dive into the exact process I've used for every single launch in my business thus far.
MODULE 5
Sexy Systems, Structures and Team Management
Onboard your clients with love and set up the business back-end for success. This step is crucial to avoid burnout and save yourself both time & money.
MODULE 6
Evergreen and Ever-lasting Business
We finish up by creating evergreen sales funnels and determine your strategic roadmap for long-term success (well beyond the completion of the Mastermind)
I no longer offer private 1:1 coaching packages, so if you want my advice, support, coaching, strategy and recommendations in YOUR business – The Swift Marketing Mastermind is your solution.
Circle of Influence
The other unique thing about this mastermind experience? Your access to my personal circle of influence to learn from.
I've hand selected six women who have impacted my life and business. What's more, they will be teaching you on the EXACT topics that have completely changed the game for me on topics including Six-Figure Mindset; Creating A Scaleable Digital Product; Diversity, Equity and Inclusion in Business; Human Design; and more.
This isn't their free webinar content; it's the material I personally curated for this mastermind to make the biggest difference possible for you.
These recordings are yours to keep and use for life.
What do you receive when you join the Swift Marketing Mastermind?
2 x 90 Minute Group Coaching Calls Every Month
This is your opportunity to share where you're at and receive hot-seat coaching from me on the exact personalised steps to move forward next. You'll also learn from your incredible Mastermind sisters – their wins, action steps and strategies recommended for their businesses. The impact of these group sessions? Powerful beyond measure.
2 x Module Recordings per Month + A Huge Resource Library of Cheatsheets, Scripts, Templates, Mindset Hacks & More
You get all the benefits of my style of teaching – coaching AND consulting. These recordings allow you to learn in your own time the exact system that has catapulted my business, and all the mindset and marketing strategies and tools you need to learn to get you to your next level (see the Curriculum section for what these recordings will cover!)
Your Copy Reviewed
Got a sales page you're not sure about? A new funnel? We review your content for you 1 day per fortnight to ensure it hits the mark for your unique target audience.
Weekly Office Hours
Got additional questions outside of your coaching calls? Bring them to your weekly office hours calls – a chance to close out any queries you may have on your non-coaching week.
A Monthly Call With My Online Business Manager & Tech Guru
Stuck on a tech question? Unsure how to automate a process in your business? Each month you'll have the opportunity to speak with my OBM and tech guru, Nivek Harrison, to get support for your unique biz (and get a sneak peak at our systems and processes along the way!)
A Community of Supportive Women through A Facebook Group
This mastermind experience is so much more than just having me in your business and learning from me. It's also about the incredible women you will have in your corner with you to learn from, cheer you on and share your experiences with.
An Accountability Buddy
There's something extra special about having a built-in biz bestie to keep you accountable at every stage. You will be paired with a buddy so that you can double your chances of success.
6 Guest Trainings from World-Renowned Industry Leaders
I've hand-selected some of the leading business owners in the online business world (women who I have paid thousands of dollars to support me on my OWN business journey!) Their trainings are on topics that I know will have as much impact on your businesses as they have mine.
What's the
total value

you'll receive in the Swift Marketing Mastermind?
$32,000 AUD
What's the
actual price
you'll pay for the 6 months full of everything you need to elevate your business with intention, impact and income?
$8,000 AUD
(or 6 monthly payments of $1,350 AUD)
March 2021
6 x monthly payments of
$1350 AUD
OR
Pay in full and save $100
$8000 AUD
September 2021
Secure your place with a deposit of
$500 AUD
Payments commence from August 2021 of the remaining $7500 AUD Paid in full OR $6 x monthly payments of $1267 AUD.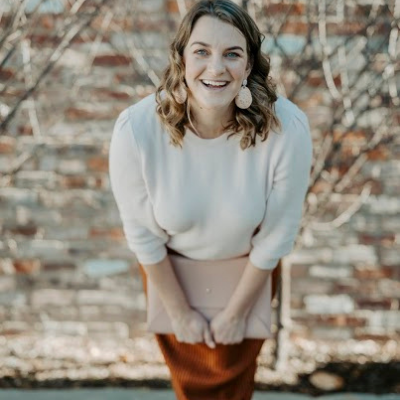 I joined the Swift Marketing Mastermind because I was in a business rut and know I do my best work and that my business always grows when I'm working with Ellie.
Ellie is so warm and caring but she's also incredibly energising. I feel like I can be my true self with Ellie and don't need to pretend to be a certain type of business women.
Every year I have worked with Ellie I have tripled my profits to the point where I am now doing $10k months of PROFIT!
The Swift Marketing Mastermind is jam packed with value. I'm still using it regularly and will refer back to it again and again.
I can't really describe in words how nurturing and transformative the experience has been for me. The value is unbelievable.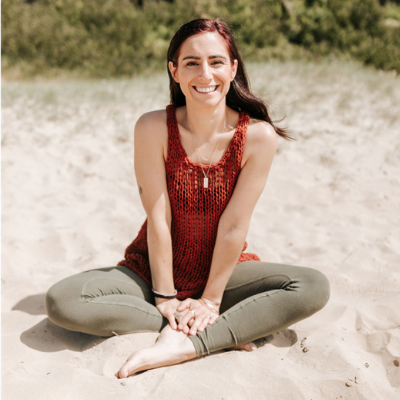 I had been following Ellie for a while, been in a few of her free offerings + always loved the value she offered.
My favourite part of The Swift Marketing Mastermind was the really practical tips and tricks and skills I learnt. Ellie has so much to offer in knowledge and love. But mostly the delicious biz #soulsquad vibes of the group calls and from my buddy!
This Mastermind was like being home. It felt safe being celebrated AND that they were there for me when it got tough. I felt safe to share my biggest wins in that space in a way I never have before.
My aim of 6 1:1 clients by the end of the Mastermind got smashed in the first month (12 clients), I had my first 5-figure launch, and now have a beautiful Facebook community.
I recommend this Mastermind because it was the biggest stretch I've ever had financially in backing my business and it paid off tenfold!
Thank you for the chance to expand into my dream work and business. I had the drive, I had the tenacity, I had the rock-solid vision and you helped me with the skills and encouragement I needed to get there. Changed my life really. Thank you Team Swift!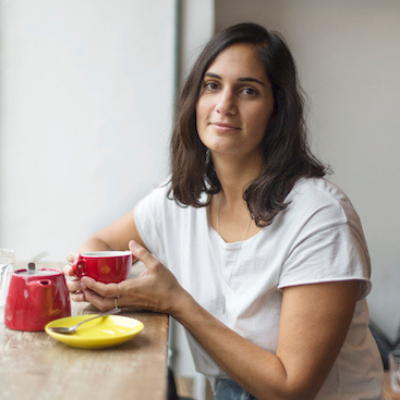 My business had been growing consistently over the past few years, but I knew this was a time to expand and up level.
Ellie has an incredible capacity to hold space for the group while supporting each of us individually with such grace and in depth expertise. I never expected to get SO MUCH support in those calls and found it game changing to also learn from the questions of everyone else.
I had the most successful six-months in my business. I saved £10k for my maternity pot (meeting my goal), I had a fully booked group program, fully-booked out my 1:1 coaching, I launched 2 courses in 6 months and created one additional evergreen program.
It's one of the best investments I've ever made in myself & my business. And the results are pretty much immediate.
Just thank you. For everything. You have made this time (pre maternity leave) even more expansive and special than I thought possible!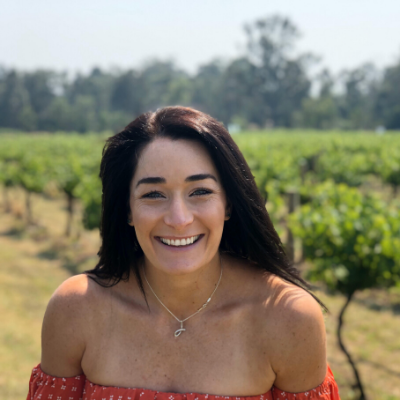 You will never regret joining the Swift Mastermind. From the massive mindset shifts, the deep inner belief of knowing you can achieve what you truly want, to receiving ALL the tools to run and grow a successful business is something you can't find anywhere else.
Within 2 weeks of saying YES to the Swift Mastermind I got 3 paid 1:1 clients (hello abundance). I also created a group coaching program in about 3 weeks and sold 3 spaces without advertising, using Ellie's formula or nurturing people in my audience. Without Ellie's support, this program would have taken me months to plan and create.
I now know that if a decision feels right to me, I know it is something I'm meant to be doing, so I back myself and do it! I have more confidence in showing up as 'me' on social media, rather than trying to fit into a box or pretend to be someone I'm not.
The sense of community and support is one of the key aspects of the Mastermind. As being someone who always thought I'd only want to work with a coach 1:1, I am so grateful for this experience because I learnt SO much more by working with other incredible women who inspire me to be better. They say surround yourself by people who inspire you and have what you want, well I have done exactly that. I've got a new girl gang of bad ass boss babes 🙂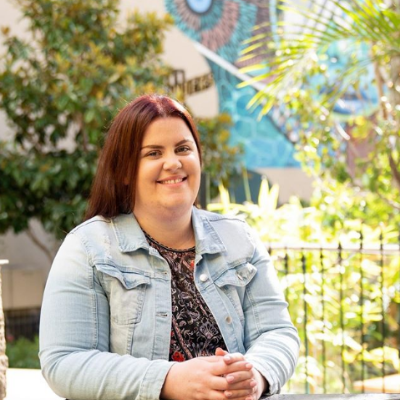 There is nothing not to love about working with Ellie. Not only is her business knowledge second to none, but what sets her apart is the care and support she shows her clients. To have someone like Ellie in your corner is invaluable. For me the added bonus was being surrounded by all the other amazing women who I didn't realise I needed in my life. To have the support of Ellie AND these women is the equivalent of having an entire cheerleading team behind you.
During my time in the Mastermind I was able to establish a steady stream of clients. I published my first freebie and grew my email list from 0 to over 140 in 4 months. I hit a $6k month 5 months into my business. With Ellie's guidance I have been able to pivot my business and develop services that attract clients more aligned with my new vision. I am so excited to apply everything I have learnt across my business now and well into the future.
My mind told me that I didn't belong in the Mastermind and that I wasn't ready, but having Ellie believe in me has helped my confidence immensely. I have felt the support of Ellie and the other Masterminders every step of the way. You never feel alone and it's pretty powerful to be a part of.
I remember reading the sales page for the Mastermind and seeing the inclusions and the value of the course and thinking wow, but I can say without any doubt in my heart or in my mind – a number value cannot be placed on this experience. Not only do you get all of Ellie's magic and knowledge, you get access to her circle of influence and join a collective community of women that is next level amazing.
The Swift Marketing Mastermind is the best investment you will ever make in yourself and your business. The knowledge, the confidence, the growth and the relationships that you will gain will pay back that investment over and over again. You might not think you are ready, but Ellie will meet you where you are at and guide you along a magical journey that will help you to build a business that is uniquely yours.
I couldn't recommend The Swift Marketing Mindset enough. there is nothing quite like it.
You should join me for this experience of your business-lifetime if…
✔︎ You're ready for the biggest up-level you've ever experienced. We are action-takers, game-changers and heart-centred biz owners who have an impact to make on the world.
✔︎ You want the strategies to revolutionise your mindset and marketing so that you can grow to your next level, whether it's a $5k month, a $20k month or a multi-six figure year.
✔︎ You are currently earning $2k + per month. In other words, you have begun attracting clients but are ready to build your income (this Mastermind is NOT for you if you have never worked with clients).
✔︎ You're seeking accountability, sisterhood and community from an incredible group of heart-centred women.
✔︎ You've decided your success is a non-negotiable.
✔︎ You want your business to be a vehicle for GOOD and create positive-change in the world.
✔︎ You're so ready to bring your messy, magic self into this community (and what I mean by that is that NO ONE in this group has it all together, including me!) The messiness is loved & welcomed.
The Swift Marketing Mastermind is NOT for you if…
✖ You have never worked with clients 1:1 in a service-based industry. This is for women who have had experience working with clients, even if your business is very new.
✖ You're not open to learning, evolving your thinking and being coached to do things such as uplevel your prices and tweak your packages.
✖ You're not ready to experience an up-level in your life and business.
✖ You don't want to pour into the community and support others on their path to biz success.
✖ You aren't ready to work for your results. As your coach, I can't guarantee your results, and the case studies you see here are from clients who have done the work and shown up for themselves. If you want to succeed, that will be required of you.
If you're ready to commit to building the business you dream of, creating a system to attract a steady stream of clients and expanding your impact, THIS Mastermind is for you.
Haven't hit the 'Sign up' button yet but still reading? I get it.
I understand that coaching is an investment, and one that can often feel like a stretch. I've felt that every time I've brought on new support in my business, so I truly know how you feel.
I also know that I would never have grown without these investments, and it's from those uncomfortable, stretchy places that all the goodness and growth has stemmed from in my business.
For me, I had to trust myself and decide that my success was inevitable. I want to invite you to give yourself that same level of trust and belief. I know (deep to my core) that is where the results come from.
Ask yourself this – if not now then WHEN?
If you have more questions then I'm here for you. Book a Clarity Call below to have a conversation with me about whether this is right for you. Don't delay, once all spots are booked then this will be sold out (and we had a lot of people on the waitlist, so I anticipate that spots will fill fast).
Got questions? I've got the answers!
Do you offer scholarships?
We are delighted to offer two partial scholarships for both the March & September rounds of the Swift Marketing Mastermind 2021.
These are offered to those who do not have the financial means for the Swift Marketing Mastermind, with priority given to those who identify as having a marginalised identity.
For more information, and to apply, please complete the application form here.
When does the Mastermind start?
We kick off 22nd March with information coming your way from 15th March 2021!
The September round will start from 20th September 2021!
When are the live coaching calls held? (I'm not in Australia)
Our Swift Marketing Masterminders come from all corners of the globe, including Europe, the UK and US. For that reason, we offer the following call times to select from:
Tuesdays 430pm AWST
Tuesdays 230pm AWST
Wednesday 11am AWST
Thursdays 7am AWST
Thursdays 3pm AWST
(Please convert to your relevant timezone – we recommend this tool).
What if I don't like it? Do you offer refunds?
I'd be very surprised if that happens. I've poured my heart into this and included content I KNOW works. I do not offer refunds for this mastermind – I fully stand behind all the incredible value within this course and I'm here 100% to help you go to the next level within your business. Part of you being able to do that is to make a commitment that you're all in on this with me. So, are you with me?
How much access do I get to Ellie in this program?
All the access! I am the only teacher and coach in this program, so every component of the Swift Marketing Mastermind (outside of the guest teacher lessons) is taught and led by me.
Is there a payment plan for The Swift Marketing Mastermind?
They sure are! You can purchase it for monthly payments of $1350 AUD for the duration of the 6-months.
For Septmber, you can secure your place with a $500 AUD deposit now, with remaining payments starting in August.
Do I get any 1:1 support in the Swift Marketing Mastermind?
You sure do! I know that's something that is really important and missing from so many masterminds, so I offer hot seat coaching on every group call, not to mention your questions answered within Office Hours and the Facebook group.
What are your qualifications and experience?
I have a Bachelor's Degree in Mass Communication at Curtin University, Western Australia, and am also a Certified Life Coach & Trainer with the Beautiful You Coaching Academy. I've worked for a decade in marketing agencies in London, Sydney and Perth (most recently as Head of Marketing Strategy for a private agency). I also built my own six-figure business in under a year – which has since scaled to over a half a million dollar business – and have worked with thousands of clients in my time as a Mindset & Marketing Coach.
Marketing is your
key ingredient

to create a game-changing business. I've seen the power of marketing as the make or break in HUNDREDS of businesses, and I don't want to see it in yours.
March 2021
6 x monthly payments of
$1350 AUD
OR
Pay in full and save $100
$8000 AUD
September 2021
Secure your place with a deposit of
$500 AUD
Payments commence from August 2021 of the remaining $7500 AUD Paid in full OR $6 x monthly payments of $1267 AUD.
©2021 Swift Ventures Pty Ltd | PRIVACY POLICY
We acknowledge the Whadjuk people of the Noongar Nation as the traditional owners of the land where Swift Ventures is owned and primarily operated from. We pay our deepest respect to Elders – past, present and emerging.