CLIENT LOVE

&

Incredible Results
CLIENT LOVE

&

Incredible Results
SUCCESS STORIES
Intentional & Abundant
Results
Julie Parker
Beautiful You Coaching Acedemy
Truly….what Ellie Swift doesn't know about marketing is not actually worth knowing!
She is whip smart in all things social and combines this incredible knowledge with a lot of heart and soul on how best to use it to inspire and attract clients. Everything that Ellie does in the realm of marketing is worth following and actioning. You couldn't learn from anyone better.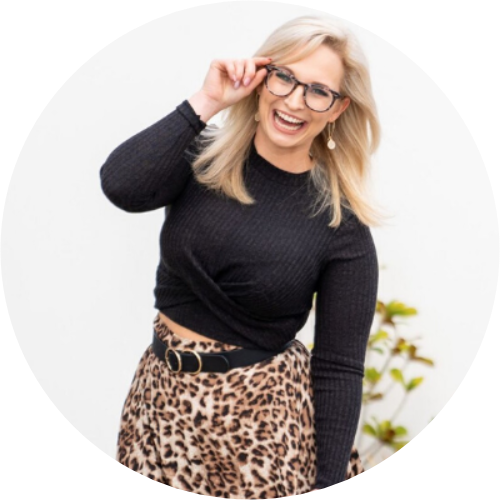 Stephanie Gorton
Start-Up Business Coach &
Founder of House of Hobby
I've honestly never felt so supported by a coach before. Ellie helped me make BIG business decisions in a way that felt really aligned & simple. She really knows her stuff & it's obvious she has years of experience. She's a total pro.
This mastermind is PACKED full of content for women at any stage of business. The content is UNREAL and Ellie leaves no stone unturned. I have no doubt that anyone who needs assistance with marketing or launching a new service would find everything they needed right here to set them up for success. Ellie has thought of everything.
Ellie really helped me to see that when it comes to business, I'm in control & gave me confidence that I could do it my way.
I would 1000% recommend joining this Mastermind.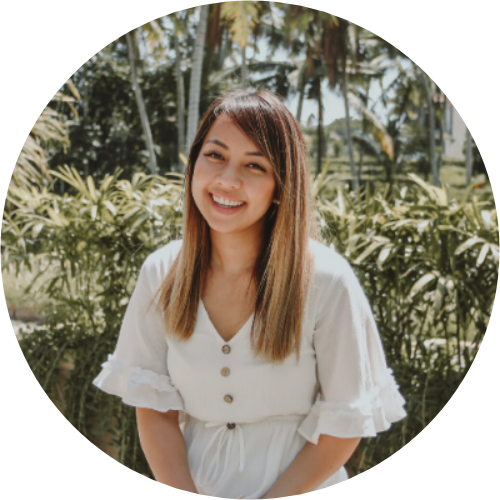 Where do I even start! Ellie created the Mastermind with so much intention in mind. It's a magical representation of what Ellie is - a beautiful blend of all things strategy, wisdom, business experience and A WHOLE LOT of heart, connection and support.
Before the Mastermind, I found it really challenging to post valuable content consistently and show up on video. Weeks into the Mastermind, I finally built enough courage and confidence to create IGTV's and go on Instagram stories. I've also been able to implement the learnings and strategies Ellie taught around content creation which made it so much more easeful for me!
Through working with Ellie in the Mastermind, I've been able to build a more meaningful connection with my business. Ellie empowered me to learn about strategy, tactics, statistics but at the end of the day, implement strategies that feel good and align with my values. She also helped me with the confidence to show up more and own my message.
I learned so much not just from Ellie and the guest trainers but also from the rest of the ladies in the Mastermind.You get EVERYTHING in this Mastermind. ❤️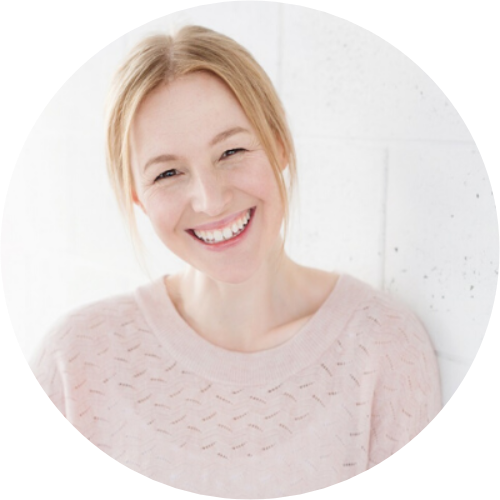 Sarah Jensen
Goals Guru & Journalling Queen
Host of the Rock Your Goals Podcast
I felt cared for, seen and held as I stepped into elevating my mindset, my strategy and my business. I loved that Ellie has such a keen intuitive sense and would (lovingly) call me out on my BS but would also encourage me to keep tuning in to my inner leader. Ellie is not only a marketing magician but an incredibly gifted coach, big-hearted human and demonstrates in everything she does that you can be kind + generous and also incredibly successful. She walks her talk and she's a wonderful mentor, role model and cheerleader.
During the mastermind I doubled my email list, created a course and had the biggest launch ever in my business (previous biggest launch was around $1k, this one was $8k), tuned back into the joy, started showing up on video, and grew my podcast with some incredible guests and community. So much goodness.
Between the practical skills + strategies I've learned and what I've learned about myself, I feel so much more confident about the future of my business. It's also been incredible in that it's proven to me what is possible. For so long my business felt like an expensive hobby with sporadic income and low earning launches – working with Ellie has shown me that I absolutely have the capacity to earn great money in my business by sharing stuff that I'm passionate about and that people want. I'm actually struggling to capture how transformative, supportive and empowering this experience has been!
Tahryn Bolt
Digital Content Strategist,
Social Media Consultant
There is nothing not to love about working with Ellie. Not only is her business knowledge second to none, but what sets her apart is the care and support she shows her clients. To have someone like Ellie in your corner is invaluable. For me the added bonus was being surrounded by all the other amazing women who I didn't realise I needed in my life. To have the support of Ellie AND these women is the equivalent of having an entire cheerleading team behind you.
During my time in the Mastermind I was able to establish a steady stream of clients. I published my first freebie and grew my email list from 0 to over 140 in 4 months. I hit a $6k month 5 months into my business. With Ellie's guidance I have been able to pivot my business and develop services that attract clients more aligned with my new vision. I am so excited to apply everything I have learnt across my business now and well into the future.
My mind told me that I didn't belong in the Mastermind and that I wasn't ready, but having Ellie believe in me has helped my confidence immensely. I have felt the support of Ellie and the other Masterminders every step of the way. You never feel alone and it's pretty powerful to be a part of.
I remember reading the sales page for the Mastermind and seeing the inclusions and the value of the course and thinking wow, but I can say without any doubt in my heart or in my mind – a number value cannot be placed on this experience. Not only do you get all of Ellie's magic and knowledge, you get access to her circle of influence and join a collective community of women that is next level amazing.
The Swift Marketing Mastermind is the best investment you will ever make in yourself and your business. The knowledge, the confidence, the growth and the relationships that you will gain will pay back that investment over and over again. You might not think you are ready, but Ellie will meet you where you are at and guide you along a magical journey that will help you to build a business that is uniquely yours. I couldn't recommend The Swift Marketing Mindset enough. there is nothing quite like it.
Janelle Brown
Life & Leadership Coach
Since working with Ellie I'm much more confident in putting myself out there, and I'm no longer shying away from the opportunities to do so. Before, I was afraid of being to salesy. I realized that I was doing not only myself but my audience a disservice by not sharing the transforming message and services that my business has to offer. Because I am now boldly putting myself out there, I'm seeing more leads than ever before who are aligned with my brand's message.
Tracey Spencer
Founder of Lightworkers Academy, Author, and Podcaster
Ellie helped me solidify and expand my 6 figure online coaching business Creating content and teaching comes so easily to me which naturally makes it my favourite part of business. Marketing? Not so much my strong point. I knew that if I was to give my vision the wings that it deserved, then I needed to team up with Ellie.
Ellie was the missing link between the vision in my heart of what I knew was possible
with this launch, and the HOW in making it become a reality. As Ellie brought her
signature blend of strategic and soulful, focused and fun to the table, she helped me
see that marketing your message could be done without losing the heart and soul of
your work, only amplifying it.
Ellie absolutely over-delivered on my expectations in every way through her
extensive knowledge, creative ideas, problem solving and incredible support and
cheering me on throughout my launch period. I felt supported and equipped to
undergo my biggest launch in my business to date, and my business (and life) has
completely changed from our short time working together, which has only deepened
my desire to aim higher to make an even bigger impact.
I'm so grateful, and so excited for the next time I get to team up and work some
marketing magic with Ellie again in the future xo
Victoria Bauman
Breathwork Facilitator,
Co-Founder The O2 Awakening
My favorite part of working with Ellie is that she has a marketing blueprint that WORKS but she always leans on my creativity and my intuition to bring my next business move to life. The result is that I continually step into my next level of business (and income) while always feeling creatively aligned - the absolute DREAM.
I'd legit been looking for Ellie's specific skill-set for YEARS (a marketing wizard that is spiritually tapped-in and has deep integrity) and am SO GLAD I FOUND HER. You're lucky to have come across her – and if you say yes to working with Ellie you're in for a beautiful ride of guaranteed business growth and profound personal uplevelling.
Jolinda Johnson
Fertility Coach
If you want to turn your overwhelm and confusion into excitement and inspired action, then you need this course in your life!
In just three weeks, Shine on Social will teach you how to connect with ideal clients, build a vibrant community, and step out of your own way when it comes to promoting your work.
Ellie pulls together her extensive knowledge, tips, and tricks to help you make sense of social media and get the traction you've been hoping for.
Investing in this course is one of the best decisions I've made all year!
Megan Han
Heartbreak Coach
I know it's not all about the vanity metrics but my Instagram following was 193 followers at the start of Shine on Social, and I now have 900 followers!
So I've gained +707 new followers in the space of 3 weeks on your course (and I still have 1 module to go)! I don't even have a website or a business yet. Basically, your strategies WORK!! I can't wait to work with you again. It just feels right!
I needed insight and inspiration to help me break through to figure out how to use social media for my business, so I invested in Shine on Social with Ellie Swift. I would 100% recommend this program to anyone who wants to learn more about social media for business.
This was an incredible experience and it really showed me it's possible to take a course that is heart-centered. I could really tell that you put a lot of heart and soul into the course and it really made a huge difference!
Since the course, I'm definitely more confident in my social media posting and I feel like I have a solid plan that I'll be following. I've already seen my followers increase and now I'm working on using the scheduling template and the Later app to pre-plan my posts. I'm enjoying having them scheduled ahead of time so I can spend more energy on Stories, which is something I didn't feel like I had time for before.
I loved all of the simple, straight-forward advice that Ellie gave. Nothing was overly complicated or too hard to implement. I also enjoyed that she had so many ideas to share. After every module, I walked away feeling inspired and excited to start posting!
I invested in the Shine on Social course to up-level and learn more about how to successfully launch my new business on socials. Just jump in and do it, it's one of the best investments for your business. Ellie is amazing!
I am able to use social media in all kinds of new ways. My engagement on Instagram is already increasing and I can feel a shift in what is happening on Facebook.